DTU is one of Denmark's foremost research universities. As such university educate, make innovative discoveries, generate entrepreneurial ideas for improving people's lives and protect the environment. The University serves as an engine of economic growth and social prosperity and is particularly well-known for its success in the transfer of technology from the laboratory to the marketplace.
An international university
DTU is committed to the international exchange of knowledge and works closely with international companies and universities. You will meet countless international students and staff at DTU. In 2019, university welcomed 888 international students into MSc programmes, more than half of PhD students are recruited from abroad, and more than one third of scientific staff are highly qualified researchers of international backgrounds.
Learning the Scandinavian way
Learning to think creatively, analytically, and globally—and taught by professor and lecturers at the forefront of their field—DTU offers you the opportunity to become a leader in your chosen profession. The special Scandinavian way pervades life at DTU. The educational system encourages all students to take responsibility for planning and executing projects, and to participate actively in discussions in order to develop their critical and analytical skills.

Students learn to work individually and in groups, and as a new student you will discover that everything is open to discussion and every opinion is valued. You will learn to ask questions, be innovative and to find and explore interrelationships.
Student-staff relations
There is a refreshing lack of hierarchy at DTU and student-staff relations are typically less formal than in most other countries. Professors go by their first name and are easily accessible to students. If you need to talk to your professor, go knock on their door, or send them an e-mail. At first this might seem a bit unusual or even inappropriate to you, but it is not an expression of disrespect. In Denmark, people feel that respect is something you earn based on your actions and your character; it does not stem automatically from your wealth, your position or the size of your car.
Working in teams
Students learn to work individually but the bulk of coursework in your class is completed with group work. Group work not only encourages an open exchange of ideas and dialogue; it is a primary social engine at DTU. You will get to know your fellow classmates and build friendships and networks with both Danish and international students.
Punctuality
Appointments and schedules are taken seriously in Denmark. Being more than a few minutes late is therefore considered to be quite rude.
Students at DTU experience:
an innovative and open-minded learning environment
a research-based and innovative education
a flexible modular course structure
teacher/researcher to student ration of 1:4
all MSc programmes and one BSc Eng programme taught in English
approximately 400 courses in English from the third year onwards available to exchange students
around 500 new PhD student enrolments per year
high-quality labs, teaching facilities, libraries and computer facilities
emphasis on combining theory and practice via project and lab work
a truly international university
a well-run university organization
being involved in knowledge transfer and company relations.
DTU offers an interdisciplinary study programme that focuses on the broad and general engineering competences. The programme provides you with a solid grounding in mathematics, physics, and chemistry, and simultaneously teaches you to work across disciplines and apply them to solve actual problems.
What will you learn?
All tuition in General Engineering is in English, and the study programme is therefore intended for both Danish and international students. About half of the students and lecturers on the programme have an international background. In this way, you become a part of an international study environment which prepares you for a career in the global labour market.
Throughout the entire programme you will work on design-build projects, which are practice-oriented, interdisciplinary group projects. Together with your group, you will propose an engineering solution to a specific problem from the real world. This will make you familiar with the engineering approach to solving problems, and teach you to communicate and work together with your group to find the best solutions in real-life settings. Put briefly: you learn to think and work like an engineer.
Career opportunities
Depending on your choice of specialization, General Engineering graduates can apply for admission to a wide range of MSc programmes at DTU or other universities. Combined with an MSc programme, the General Engineering programmes gives you a unique profile which makes you an attractive candidate for high-tech companies, where your experience with project work and multidisciplinary problem-solving in an international environment gives you the sought-after generalist profile needed in relation to modern society's technologies.
Academic life at DTU
The academic year at DTU is divided into periods of courses,exam periods and periods where you focus on one specific topic or case. DTU's intranet, 'DTU Inside', is where you register for courses and exams, access news and data related to your studies, and exchange files, messages, and much more with your professors and fellow students. DTU Inside contains the page 'Education' with information intended particularly for students. The page provides information on, for instance, classrooms, DTU contacts, deadlines, and exam periods. You will also find announcements posted by the Study Information, which you need to keep an eye on. Using 'My courses and Groups' and 'Toolbox' you can register for courses and exchange files, messages, and lots of other things with your fellow students. Here you can also access study-related data, such as grades and timetables.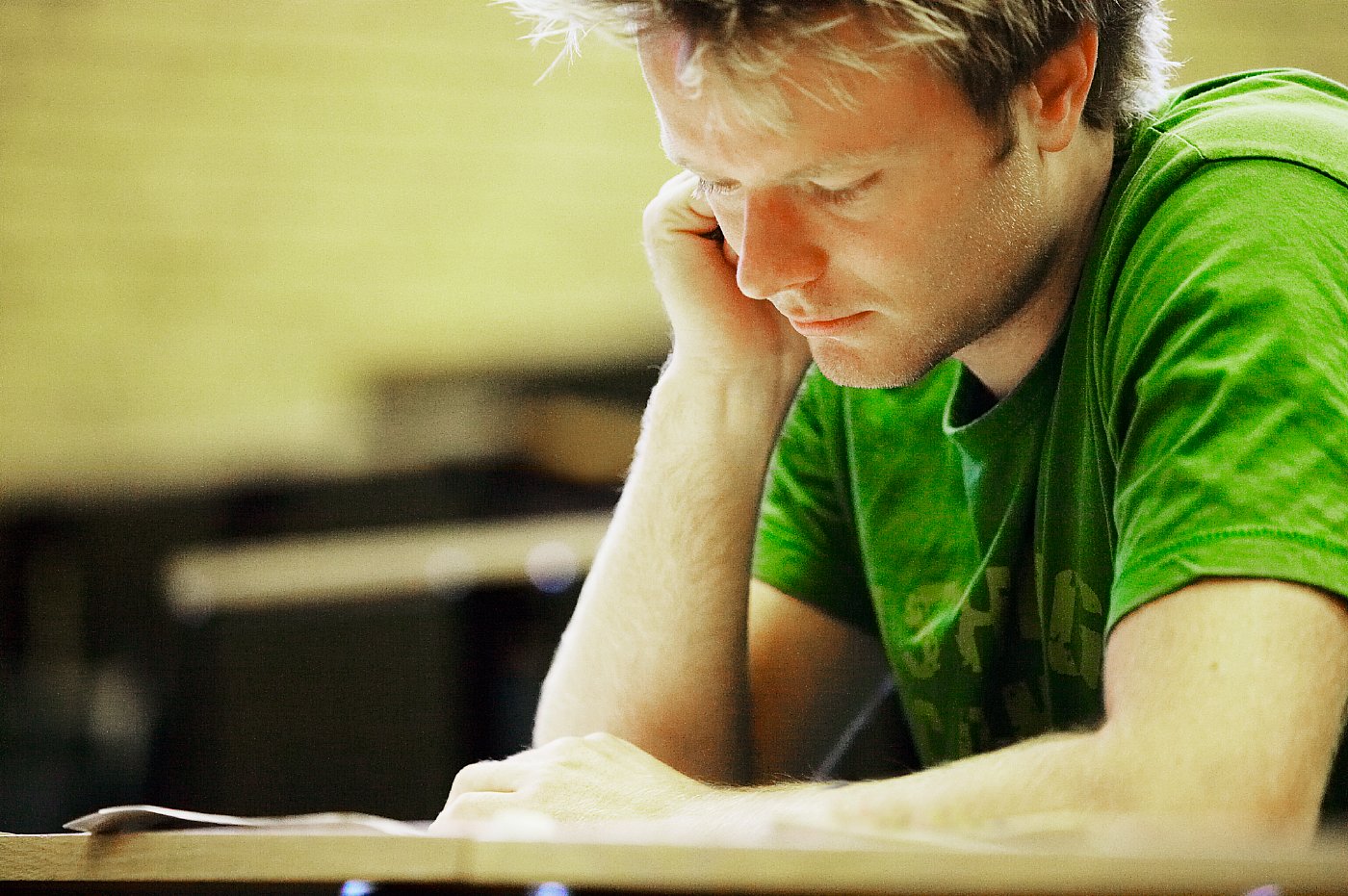 Avoid plagiarism
As a student at DTU, you are covered by the same rules and academic principles that apply to lecturers and researchers. Most importantly, you must never copy (plagiarize) other people's ideas, thoughts, reports, or articles. You may, however, quote other people's ideas, thoughts, reports, or articles. This means that you must be very clear when you quote other people's work in your own work. For example, when you quote someone by reproducing or directly copying a section from a text, you must use quotation marks and indicate the source as a reference.
Early commencement of MSc programme
When you have been finally enrolled in the MSc programme – and have thus also passed any supplementary courses – you may take courses from the MSc programme in the 3-week periods preceding the study start. If you start on the MSc programme on 1 February, you may therefore take a course in January, and if you start on the MSc programme on 1 September, you may take courses in June, July and August. If you wish to apply for registration for courses before the formal study start of the MSc programme, you must write from your student email to kandidatopt@adm.dtu.dk and provide information about the course(s) – with statement of the course number(s) – that you are interested in taking. When you receive a reply confirming that you may take the course in question, you must yourself register for the course on Studieplan.dtu.dk. You must register within the registration and withdrawal deadlines for the relevant teaching period, so remember to apply well ahead of the study start.
Study abroad
There is ample opportunity to take part of your study programme abroad when studying at DTU. DTU has exchange agreements with approximately 180 institutions around the world. DTU also has some very unique dual degree programmes and partnership agreements which you can benefit from.
PhD education
Undertaking a PhD education is for students who want to continue studying, and have a desire to go into depth with a specialized area of study. A typical PhD lasts for around 3 years, if you want to learn more about this opportunity, click on the link below.
Source: Technical University of Denmark